Romantic Montréal Walks for Valentine's Day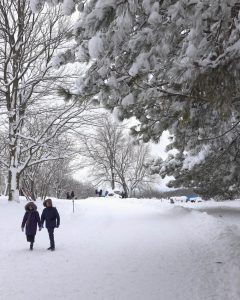 Even during a pandemic, love can flourish and grow everywhere in Montréal. But how, you may be asking yourself, can I possibly celebrate Valentine's Day with my love when all the restaurants are closed? A walk in a romantic setting might just do the trick.
And since we acknowledge that there is more to life than just romantic love, these picturesque spots work just as well with friends, single or not, who might really appreciate some quality time with you, all while keeping 6 feet away.
Parc Jean-Drapeau
In 1611, Samuel de Champlain named île Sainte-Hélène in honour of his wife, Hélène Boullé. Your significant other may not be naming an island after you in the near future, but that's no reason not to take them to Parc Jean-Drapeau for a walk. The views onto the city from the riverside walkway are just stunning. There are even cosy spots in the wooded area around Mont Boullé, including the stream and ponds near the old powder-house.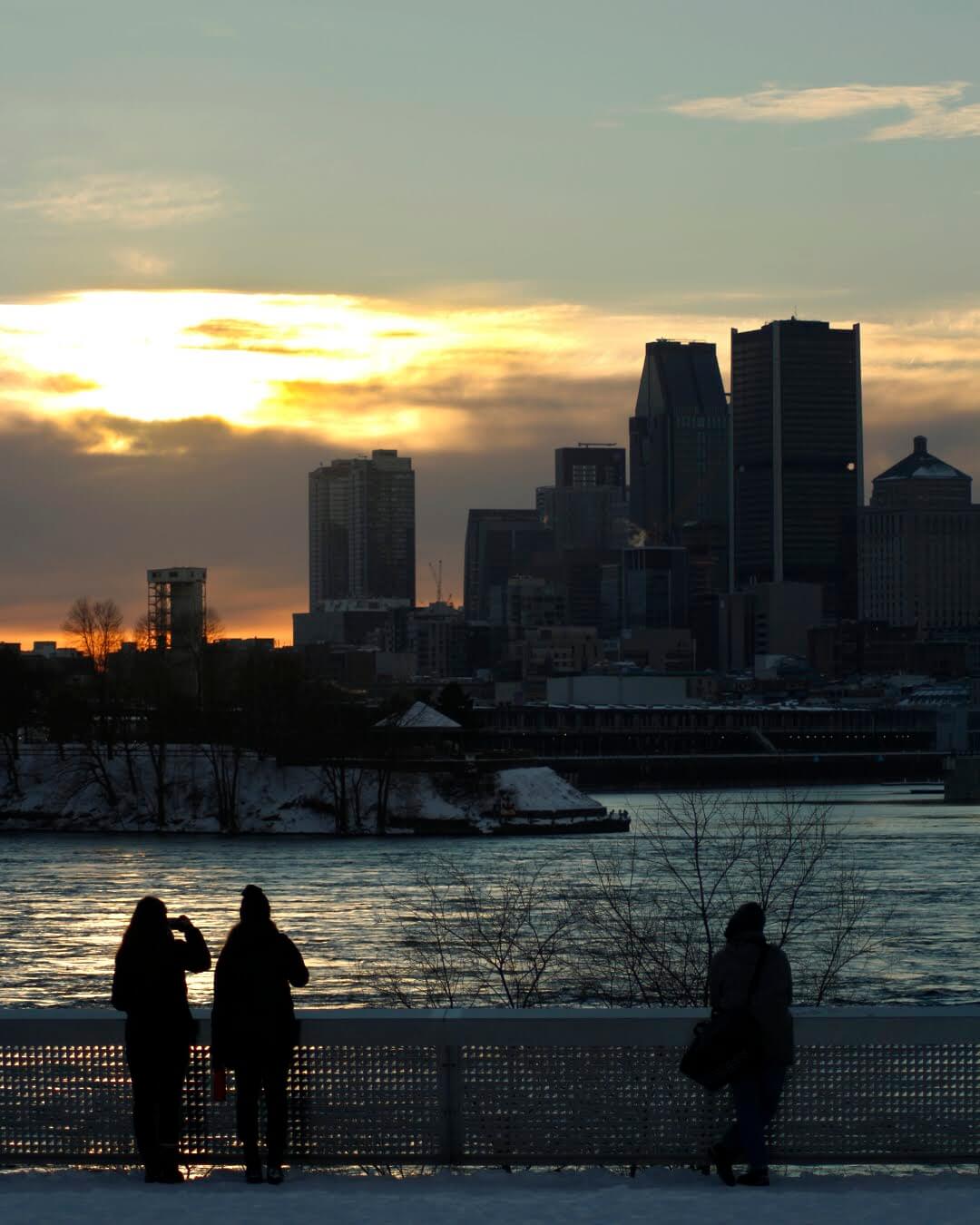 The riverside walkway can be accessed just down the steps from Three Discs, a massive work of art by Alexander Calder weighing 40 tonnes. As soon as you pop out of the metro, just look around – you're not likely to miss it! From there, you can walk along the river in either direction, taking in the city skyline, the Jacques Cartier Bridge, and the impressive flow of the mighty St. Lawrence River.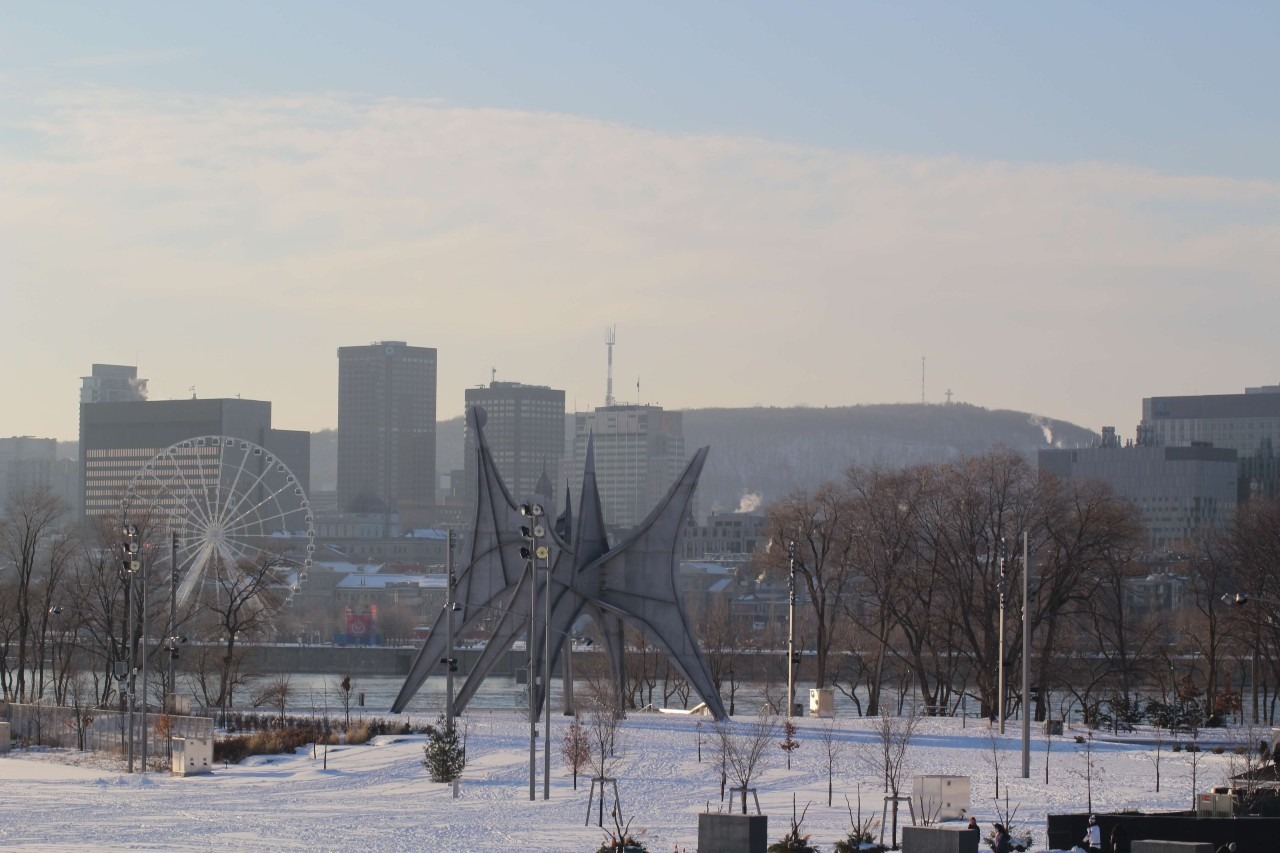 Portrait Sonore audio documentary
For art lovers, if you have more time and the weather isn't too cold, why not follow the Portrait Sonore audio documentary? You will be introduced to works of art on both île Sainte-Hélène and île Notre-Dame, each stop lasting between four and nine minutes. The works even have their own musical track, composed by local musicians.
The full documentary lasts about two hours, but since the 15 works are all independent of each other, you can choose to do as few or as many as you want. For extra closeness, those who share an address can also share a pair of earphones.
Old Port of Montréal
Just across the river from Parc Jean-Drapeau you'll find another great promenade, this time along the docks of the Old Port.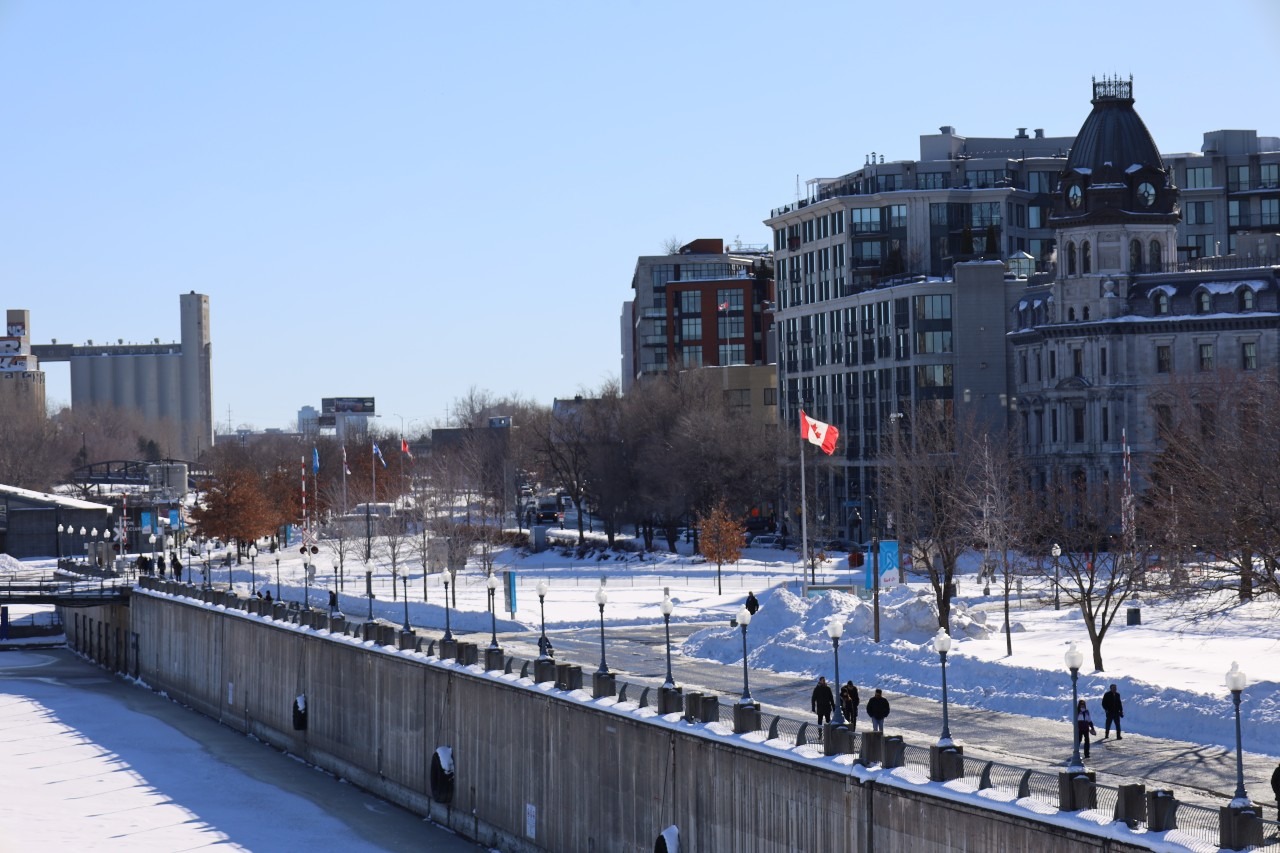 Whereas the atmosphere is decidedly more urban, the views are just as great. If you want to get a full 3kms in, start at the bottom of McGill St. and walk all the way to the clock tower, then back.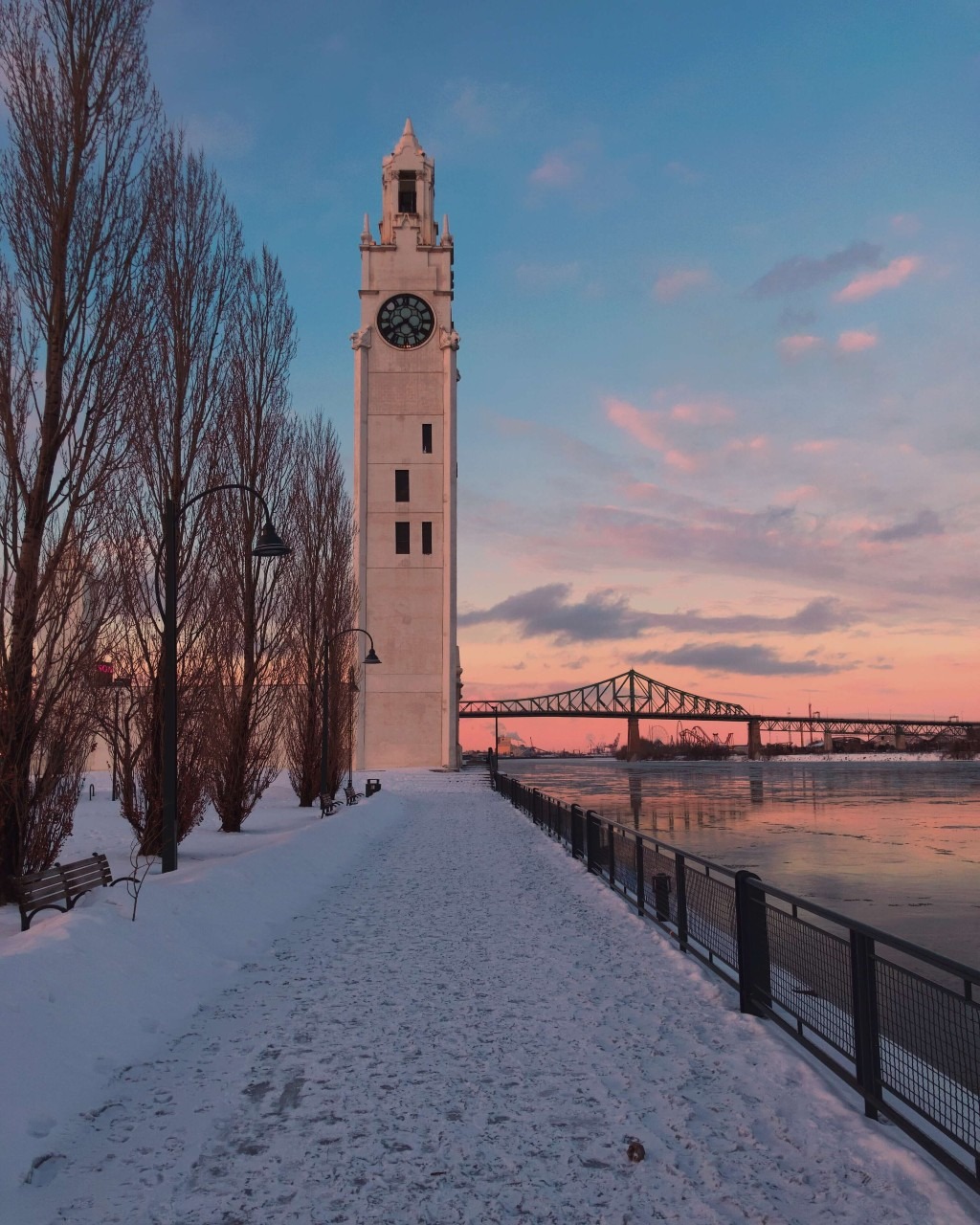 On this walk, you will be able to take in the view towards Parc Jean-Drapeau. A particularly noticeable feature of Sainte-Hélène's skyline is the geodesic dome built to house the American pavilion during Expo 67. It looks a bit like a giant golf ball.
If you manage to time your walk just right, sometime between sunset and the start of curfew, you will see this big sphere light up. Not too far away, the Jacques Cartier Bridge will also light up the night with its colourful display created by Moment Factory.
If you're feeling decadent and you've decided instead to take your walk during the day, why not treat your better half with a trip to the spa? Both Scandinave Spa and Bota Bota are open for therapeutic massages. Let yourselves be pampered!
Botanical Garden
The grounds of the Jardin botanique are open free to the public this winter from 7:30 a.m. to 5p.m. daily. It's a great opportunity to pretend you and your loved one managed to score a trip to Asia! Granted, the foot of snow on the ground and the view of the Olympic Stadium in the distance are dead giveaways that you have in fact not left Montréal, but the pagodas are a welcome distraction from the current routine.
Chinese Garden
Once you get to the welcome area of the gardens, near the greenhouses, you'll be able to consult a map and plot your course towards the entrance of the Chinese Garden. It's just a few minutes' walk away, to the left of the main path. A giant, strangely-shaped stone should be your best clue you've found the right place. Follow the narrower path to the main entrance hall.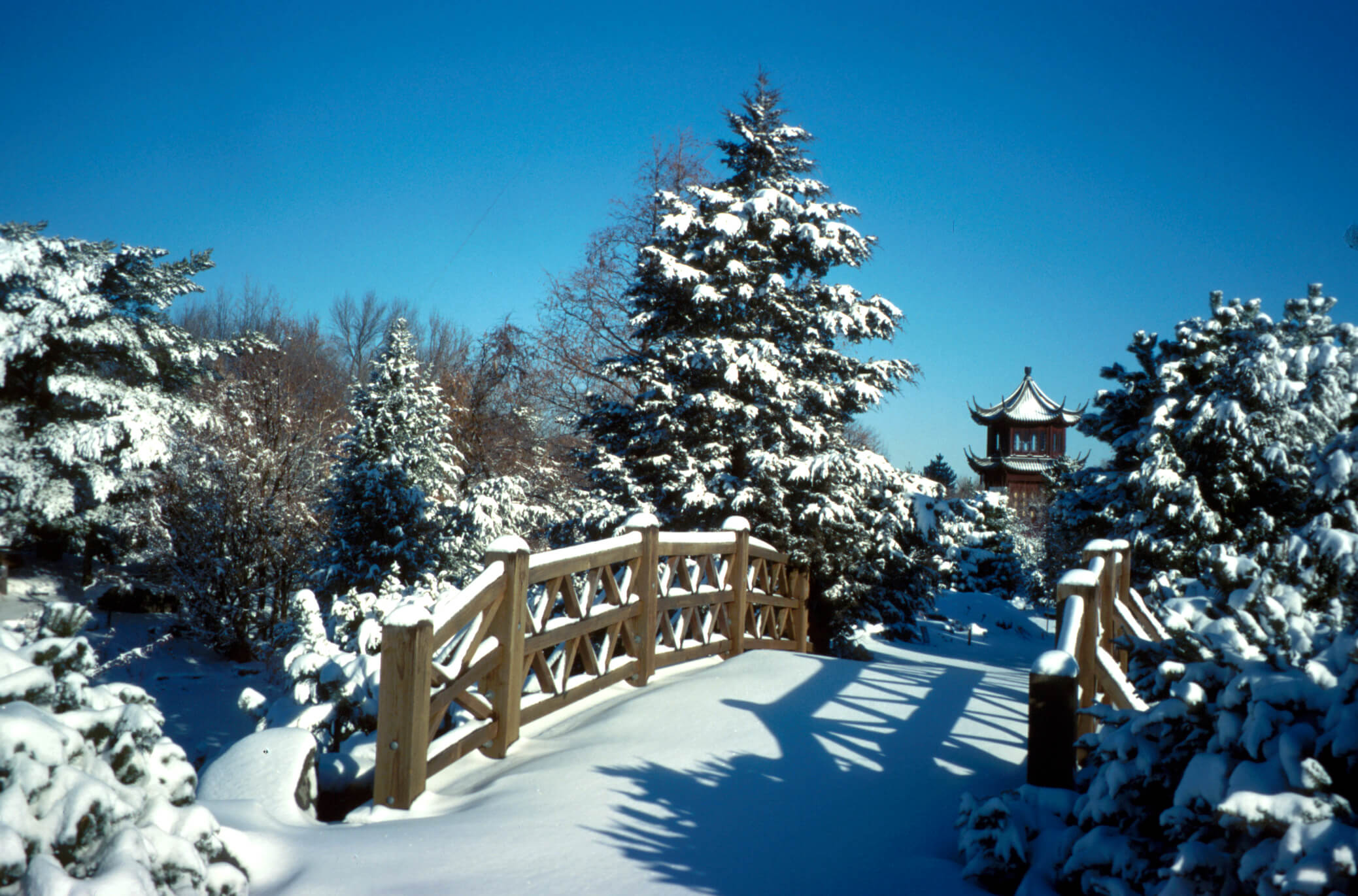 © Botanical Garden – Space for Life, Gilles Murray
Montréal's garden displays 500 tonnes of rock taken from the bottom of Lake Tai, in China. These pieces of stone are works of art shaped by sand, currents, and time. Their presence here illustrates the importance given to this element by the Chinese, along with the other essential garden elements: water, plants, and architecture.
First Nations Garden and Japanese Garden
Once you and your partner have enjoyed the views and taken a selfie or two (for the travel album), stay on the narrower paths but venture northward, away from the Olympic Stadium. You will eventually find yourself in the First Nations Garden, and further still, the Japanese Garden. Along with the Chinese Garden, these are doubtless the three gems of our Jardin botanique. 
Parc Maisonneuve skating ring
If after that you've still got energy to spare, there's always the skating rink at next-door Parc Maisonneuve. You can show off your spins, jumps, and arabesques hoping to win your beloved's favour. Just don't forget to bring your skates!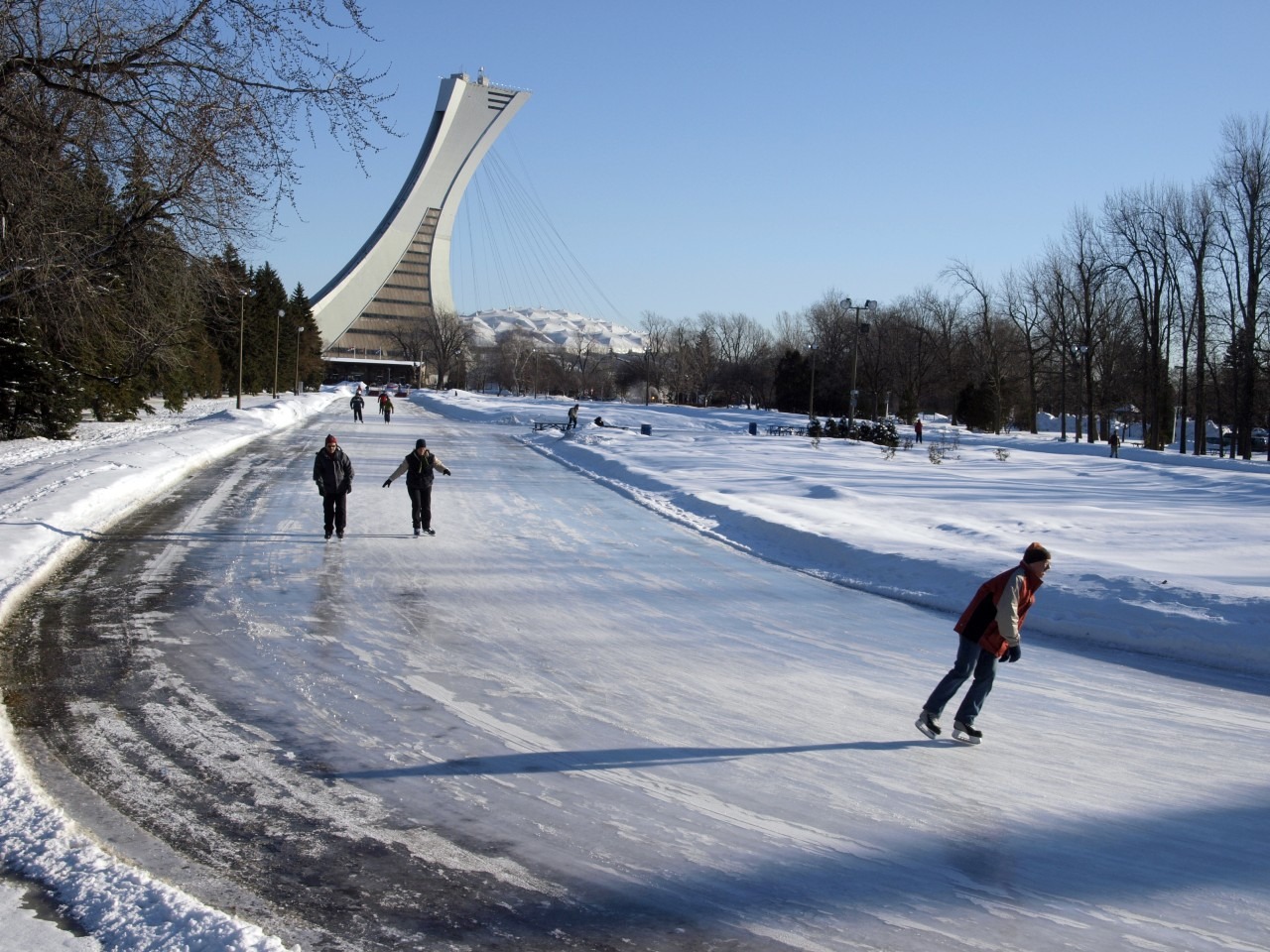 © Ville de Montréal, Alain Chagnon
Mount Royal Park
A list of romantic Montréal walks would not be complete without Mount Royal, the city's eponymous park. It was originally designed by Frederic Law Olmsted, father of American landscape architecture and designer of possibly the world's most famous park, New York's Central Park.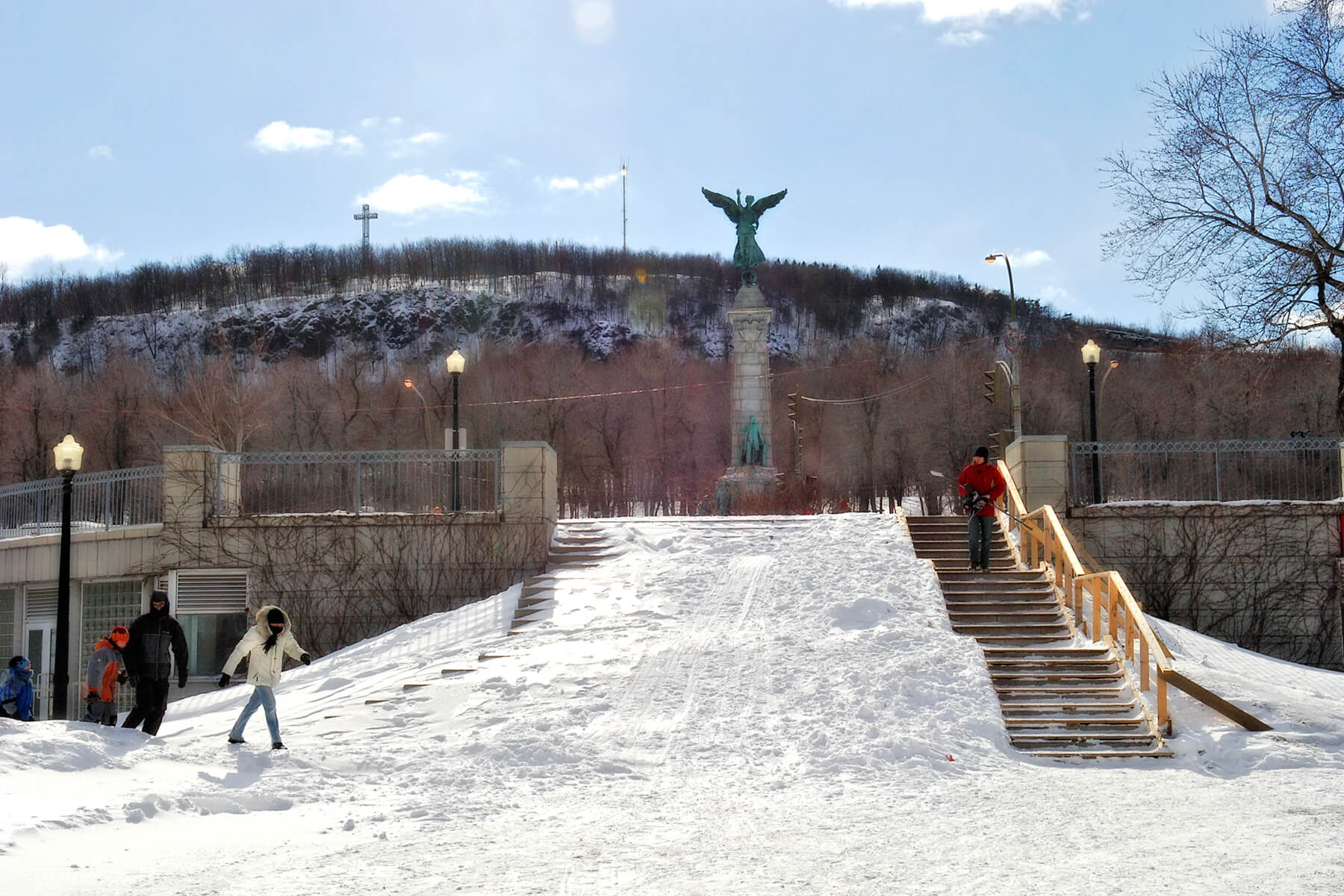 © Ville de Montréal
Olmsted had a very romantic notion that the park and nature in general were the best antidote to the stresses of modern city living. Although this was back in the late 1800s, the positive impact of nature on mental health is probably truer now than ever.
Follow the Olmsted Trail
To get the full experience, start next to the monument dedicated to Sir George Étienne Cartier off du Parc Avenue. You know, the one with the angel on top. From here you can follow the wide gravel Olmsted path nearly 5km all the way to the spectacular lookout on top. This handy map of Mount Royal Park might help.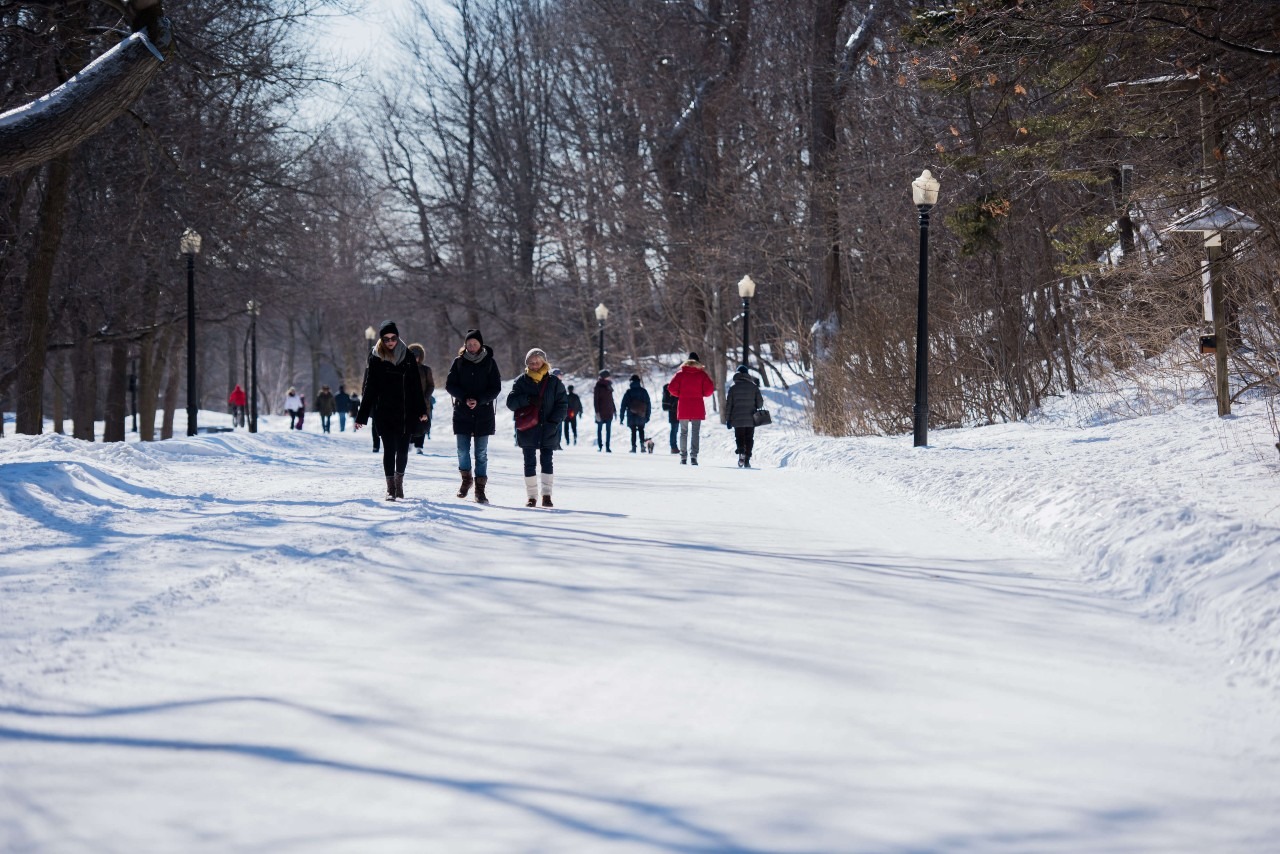 © Alison Slattery, Tourisme Montréal
Olmsted's vision was that everyone should be able to climb up to the top thanks to a path that never exceeds a 5% grade. This means you shouldn't be huffing and puffing as you ascend Montréal's highest peak, showing your sweetheart what tremendous shape you're in.
Make a pit stop at the café in the pavilion
Once at Beaver Lake, make sure to stop in at the café in the pavilion and treat your darling to a glass of hot chocolate or mulled wine. You sure deserve it! Since it's takeaway only, you'll be able to sip it on your way to the lookout.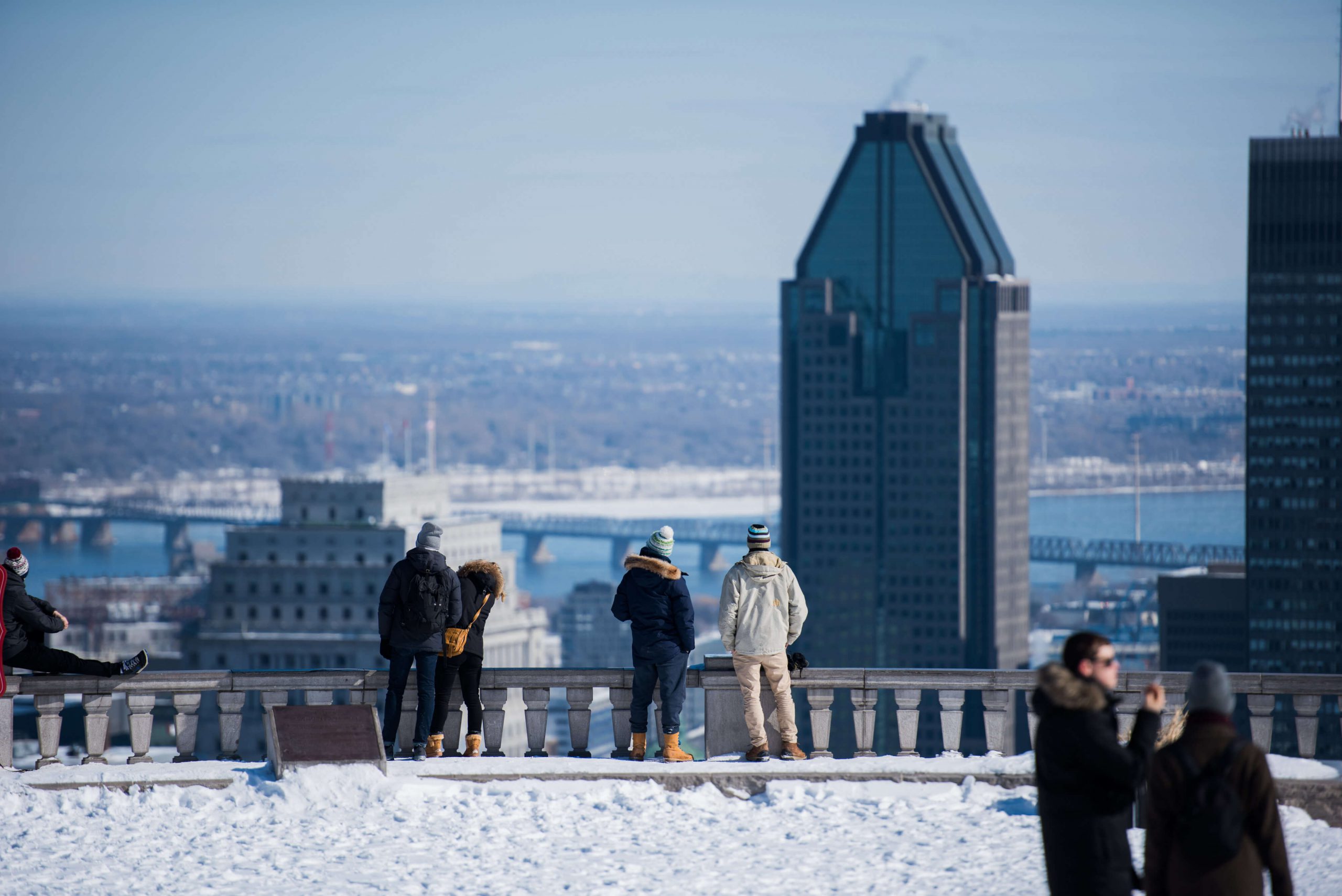 © Alison Slattery
Enjoy the view and the outdoors during a private tour
Good news! As of February 8, outdoor activities are allowed for groups up to four, from up to four different households. So if you really want to impress your special someone, offer them a private tour of their favourite park or neighbourhood in Montréal. You can even invite a third wheel and spread the love even further.
Participants living at the same address may be more than 4 people, but cannot join a group of people living at another address. So if you are planning a family outing, our private tours are also a great option. Whatever you decide to do this Valentine's Day, we hope it's filled with love.