Testimonials
We like to hear from you!
Share your comments on Tripadvisor and on our Facebook page or on our Google account.
About our walking tours for individuals…
Read what some visitors said about us on Viator and on Tripadvisor.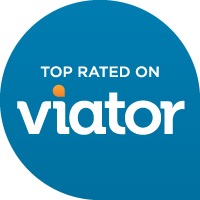 ---
What some clients said about us…
"SDC Vieux-Montréal thanked Guidatour for actively participating in the development of Old Montréal as well as enhancing its reputation."
– Geneviève Giguère, SDC Vieux-Montréal
---
"Every year we count our blessings for working with your esteemed guides, whom consistently make us look good, with  each every step they take alongside our mutual guests!"
– Sandra Krotez, Manager, FIT Operations, Entrée Canada.
---
"Overall, the best service I received from any company in years. Your response time was excellent: your attention to my concerns were perfect. […] In addition, I found your prices extremely low for the value and service you offer."
– Paul Squires
---
"My husband and I are 100% satisfied with our touring experiences in Montréal. We so enjoyed [the guide] and his many suggestions for us. He was so knowledgeable, took our interests into consideration and was helpful to me as I had hurt my knee and he planned sightseeing that took this into consideration. I cannot thank you and your staff enough for a very rewarding experience on our recent trip to your city."
– Victoria Goyet, Endless Beginnings Tours
---
"[The guide] was fabulous on our tour. He made the tour one of the highlights of our trip. He understood our students and our needs for the tour."
– Gloria Antifaiff, Teacher Prairie Valley School Division No. 208
---
"Collette Tours has been using your service for several years with great results. Your staff has always demonstrated professionalism, courteousness and has been most accommodating to our clients, our office staff and our tour managers on the road."
– Tracy A .Conlon, Product Manager, Collette Tours
---
"After the cruise, [the guide] direct our bus around to the sights of Montreal. He too was excellent. He gained a wonderful rapport with the women and they all commented how much they enjoyed him."
– Judy Logan, Tour Chairman, Ottawa Women's Canadian Club
---
"On our return trip [the guide]gave us information on French cultural traditions. She was absolutely marvellous in her narration and demonstration of spoon playing accompanied by music. I enjoyed her demonstration immensely and searched Montreal until I found a pair of wooden spoons to bring back to Texas. I will practice until I "get it right". I took five of your Guidatour and all the tour leaders were good."
– Lorraine M. Polonis
Judy Logan, Tour Chairman, Ottawa Women's Canadian Club 
---
"Our group had a great time in Montreal. Thanks for making our time there special by assigning a guide that was amazing and really showed she had a passion for her city and the history!"
– Ron King, Mechanical Segment Manager, Trimble MEP Division
---
"I've dealt with you for many years. You're always accommodating, friendly, and frankly, the easiest part of this field course to plan. Thank you."
– Jeff Hopkins, Associate Professor for a Canadian University