Multicultural City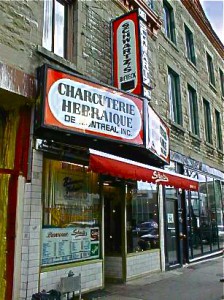 This city tour offers you a unique perspective perspective on the history of the city's neighbourhoods and on the people who inhabit them. Find out more about these fascinating communities and experience Montréal in a truly different way.
Your guide will explain the different waves of immigration, and how these new arrivals helped shape the city with their traditions, their arts, their beliefs, their language and of course their food.
From the Portuguese to the Italians, the Chinese and a host of others, Montréal is a trip around the world… in just a few hours!
Highlights & Sites visited
Here is an example of a typical tour:
Walk through Chinatown and pass under the Portal of the Sun, one way of ensuring happiness and prosperity.
Drive up St-Laurent Boulevard, a must to learn more about the history of immigration in Montréal.
See the Portuguese Quarter and its charming brightly coloured homes.
After crossing through the Greek Quarter stretch your legs at the famous Jean-Talon Market where you will find a variety of culinary treasures from here and abroad.
Take a trip through Little Italy and get an overview of the surprising Jewish neighbourhood.
Practical Information & Reservation
We can customize the duration, the circuit and the content of the tour at any time, according to your needs and interests. Contact us for more information or to book a tour.
Schedule: year-round, day and time of your choice (according to availability).
Suggested length:minimum 3 hrs.
A visit to a place of worship can be added on request (donation fees apply).
Rate: $290 (including taxes) for the private guide service of 3 hrs. Gratuity at your discretion. You may also include 2 surprise tastings for $3.00 per person.
Transportation not included. The guide can conduct the visit in your vehicle.
Need a vehicle? We can help you!
_ _ _
Photo Credit 3: