Multicultural City Tour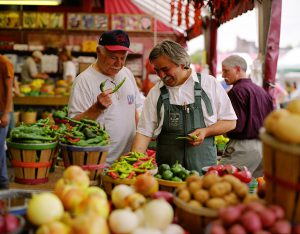 Students will get a glimpse of the different lifestyles and culture in various districts of Montréal with this interesting multicultural city tour.
Find out how successive waves of immigration have helped to shape the city. Learn more about the different ethnic groups and their traditions, their beliefs, their arts, their beliefs, their language and their food.
Experience a feast of cultures as we cross the Greek, Italian, Jewish, Portuguese and Chinese neighbourhoods!
Practical Information & Reservation
Designed for students aged 8 and older.
Length: 3 hrs.
Minimum: 30 students.
Rate (including taxes): $12.75
Complimentary tickets for 3 teachers or chaperones per bus.
Included: 2 small snacks per student.
Optional: visit of a place of worship ($2.50 per student).
Microphone mandatory on the bus; one guide per vehicle (transportation not included).
Gratuity included.
Reservation is mandatory at the date and time of your choice (depending on availability).
Guidatour specializes in the development of tours and scavenger hunts that are both fun and educational for youth, including both younger and older children or teenagers. Take a look at all our educational visits or contact us for more details or to reserve!
_ _ _
Photo Credits 1, 2 & 3: © Tourisme Montréal, Mario Melillo / © Tourisme Montréal, Stéphan Poulin / © Bruno Lajeunesse
---
Comments
"The tour guides are excellent with the students. They are professional, entertaining and responsible. Many of the tour guides are requested year after year. Over the last 5 years our business to Montreal has increased dramatically. We feel that Guidatour has contributed to our success."
– Linda Philip, Young Explorers