Year-round Guided Tours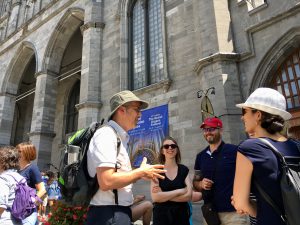 Next January and February, the Old Montréal East walking tour will be offered in English every Saturday at 11:00 a.m., upon reservation.
In March and April, the Old Montréal East and the Old Montréal West tours will both be offered upon reservation every Saturday and Sunday, at 11:00 a.m. and 1:30 p.m. respectively. More departures will be available as of May, in English and French.
Private tours remain available on the day and time of your choice, all year-round.