Partnership with Nuits d'Afrique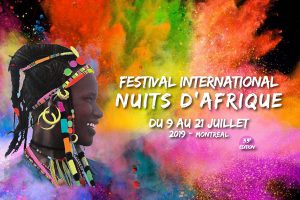 From July 9 to 21, 2019, Montréal will be immersed in music, dance and festivities during the 33rd annual Festival International Nuits d'Afrique. Once again this year, Guidatour is proud to partner with the Festival to propose one of many tourism packages & special offers to discover Montréal.
For 13 days, more than 700 artists from 30 countries and hundreds of thousands of festival-goers will gather for the pleasure of being together and enjoying a bountiful musical experience, through the cultures of Africa, the Caribbean and Latin America. This is en event not to be missed.