Mother's Day in Montréal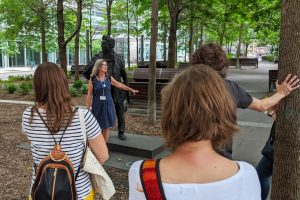 Spring has finally sprung in Montréal! Most of us are emerging from our annual semi-hibernation, and we're all wondering what to do with ourselves. We talked to one mother-daughter duo – who happen to be tour guides – about what they've been up to lately.
Lise Lepage has been guiding for over 30 years now. She was the one who suggested her daughter, Sarah Montpetit, complete the course to become a Montréal city tour guide back when she was finishing up her university studies. Always thinking about neat outing ideas, they gave us some suggestions for activities that are just in time for Mother's Day.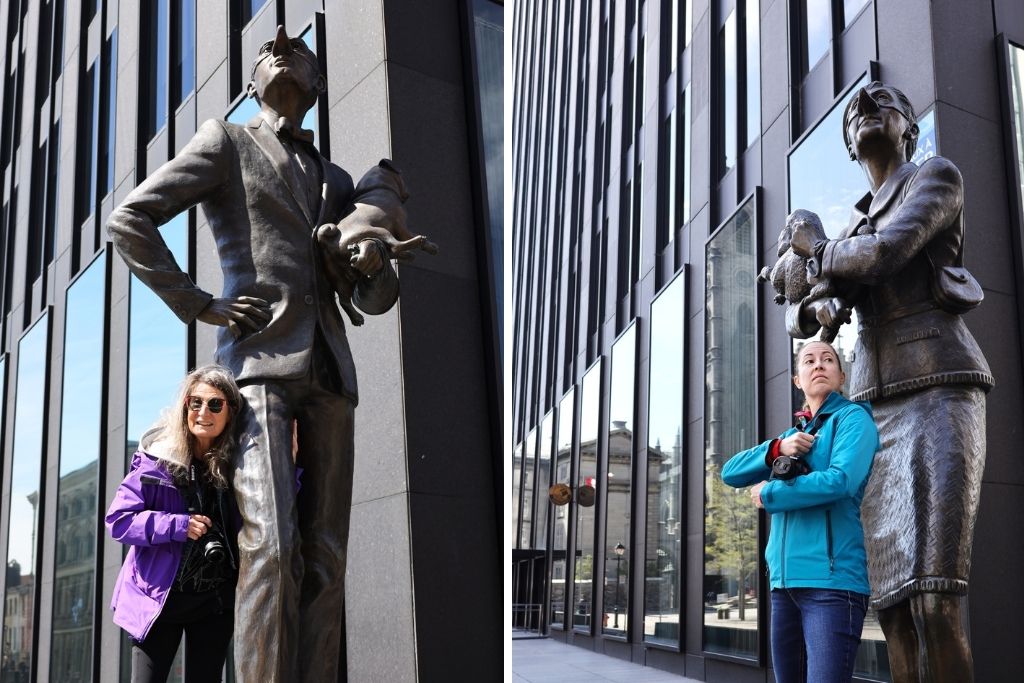 An outing to a Montréal museum
Once Montréal museums reopened this past February, it allowed our dynamic duo to make up for lost time and fall in love with some of the city's classiest institutions all over again. At a rate of one museum or art gallery per week, Lise and Sarah have seen quite a few exhibits. The Montréal Museum of Fine Arts is always a sure bet and didn't disappoint this time around.
While it might seem like an obvious choice, Canada's oldest art museum truly is one of the Montréal's most important treasures. Not only are the exhibits always compelling and well curated, but the surroundings themselves fill you with a sense of beauty.
From the original 1912 Beaux-Arts building, to Moshe Safdie's downright awkward staircase in the 1991 extension across the street, the environment is elegant and stimulating. If you're wondering, Safdie's staircase is meant to slow us down, to remind us that we're in a museum and we should take the time to soak it all in. As for the oldest pavilion, attention to detail and grand gestures combine perfectly. The opulent staircases and carefully placed works of art, among other elements, come together to produce an effect of cultured refinement.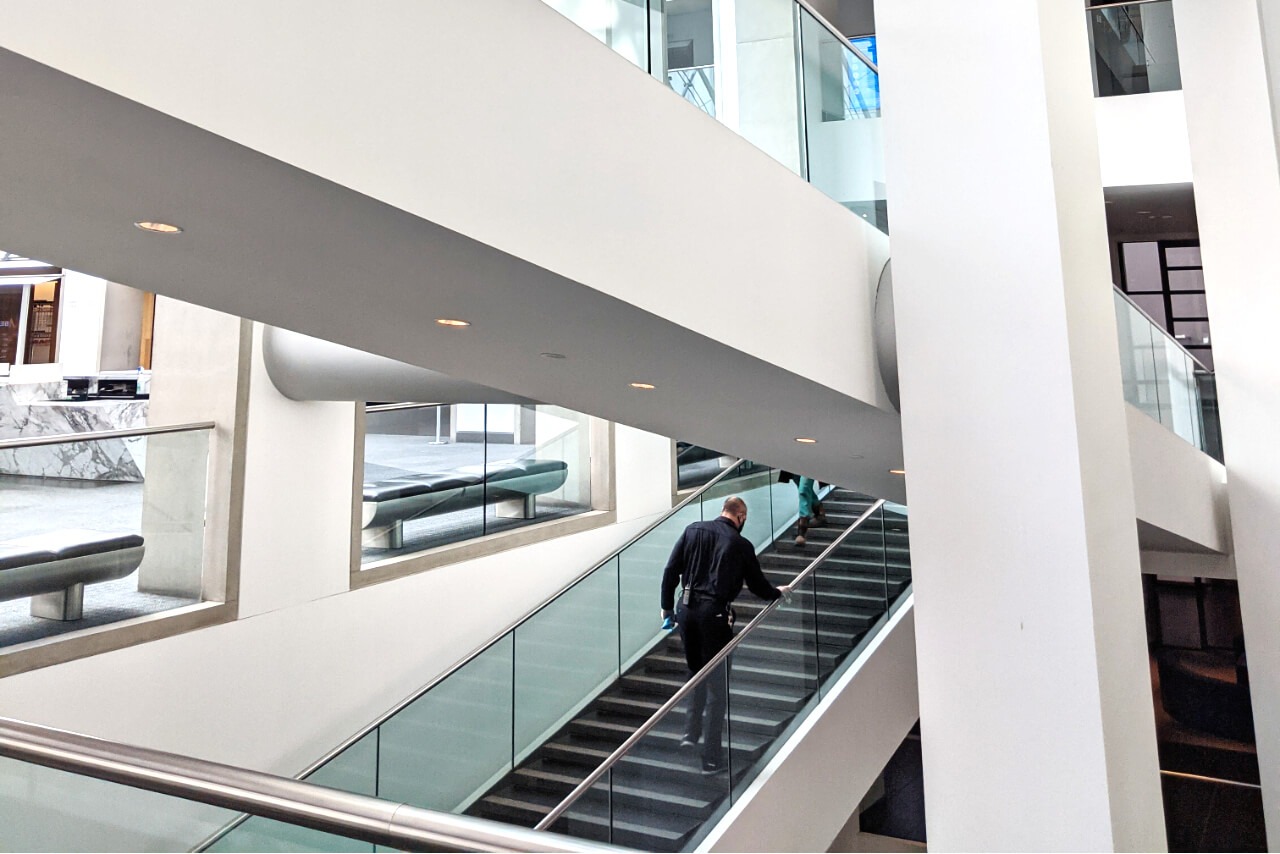 Just don't forget to book your timed tickets online in advance through their website. You will not be able to buy a ticket on site!
Once the visit is done, why not grab a coffee or an ice cream nearby then go and sit near the museum's outdoor sculpture garden on Avenue du Musée for some more quality time with mom.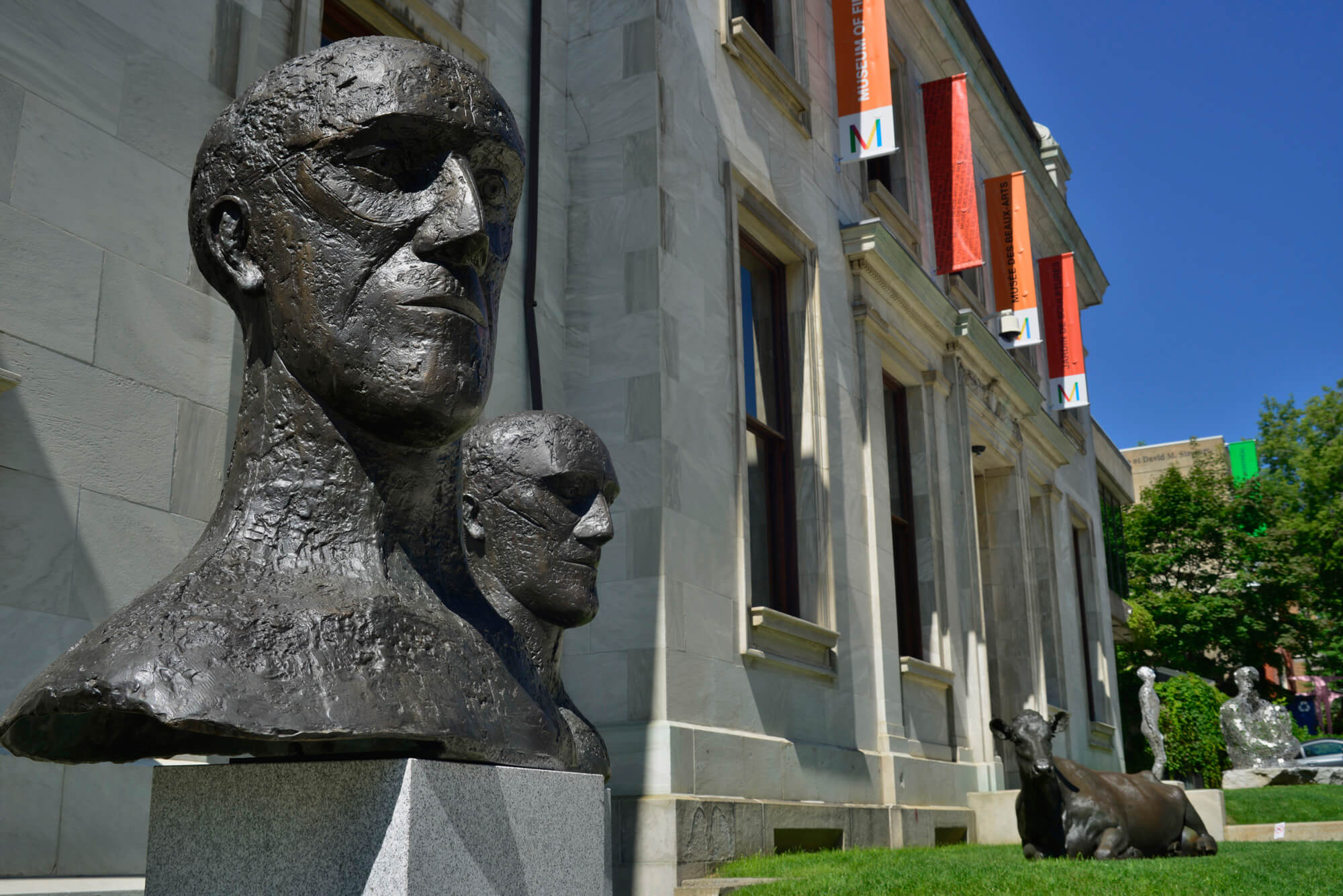 A family that tours together, stays together
Another activity that has been occupying Lise and Sarah's time for the last few weeks is the preparation of their upcoming walking tours for Guidatour. Part of the new "Visite ton île" programming, Sarah will be leading a tour on Montréal's misfortunes, focusing on epidemics, fires, and floods from the 19th century. Just as interesting, Lise will be leading a tour on public art in Montréal.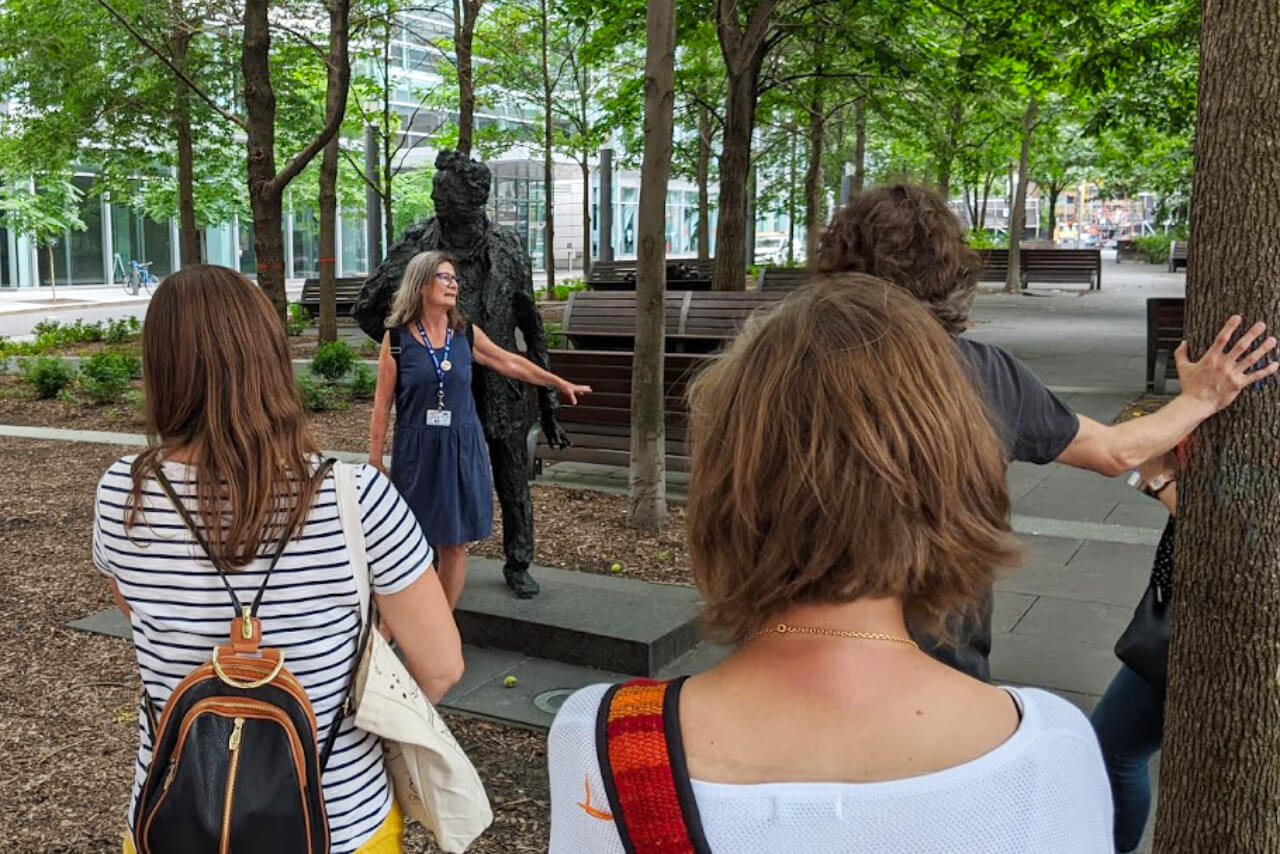 After thinking about a million other tour ideas, it occurred to them that a joint effort would be a great new challenge. Thus was born the Projects that Never Were tour, possibly one of the first ever walking tours to be given by a mother daughter team of professional guides. The tour covers a number of crazy (and not-so-crazy) projects that for some reason or another were never completed as intended.
Though the special programming is not currently offered in English on a set schedule, it's always possible to book a private tour on the date and at the time of your choice. Whether it's the projects tour, or a tour about the pioneer women of Montréal, or a visit of Little Italy, any of these choices would make for a thoughtful Mother's Day gift.
A picture (of mom) is worth a thousand words
Lise has a background in fine arts and her first love is ceramics, but over the years she's dabbled in many different art forms. For her part, Sarah enjoyed taking pictures with her smartphone, so when they decided to get a second DSLR camera, they both took up the activity more seriously.
While they sometimes argue over who gets to use the new mirrorless full frame camera, they both agree that their photographic outings are lots of fun. One of their go-to areas is the city's historic district, another classic! But it's easy to see why – it's always enjoyable taking pictures of old buildings, works of art, and interesting people! And Old Montréal's got all of those.
One of the best spots in Montréal is Place d'Armes, with its many photogenic buildings and artwork. You can take unique pictures when playing with the reflection of these elements in the façade of the National Bank building.
Another popular spot in Old Montréal is Cours le Royer. Here, the Schubert cherry trees and the stone walls of the former warehouses make charming backdrops for portraits. If you're lucky, the trees might even be starting to bloom around Mother's Day, perfect for a spontaneous mini photo shoot of the person who gave you life.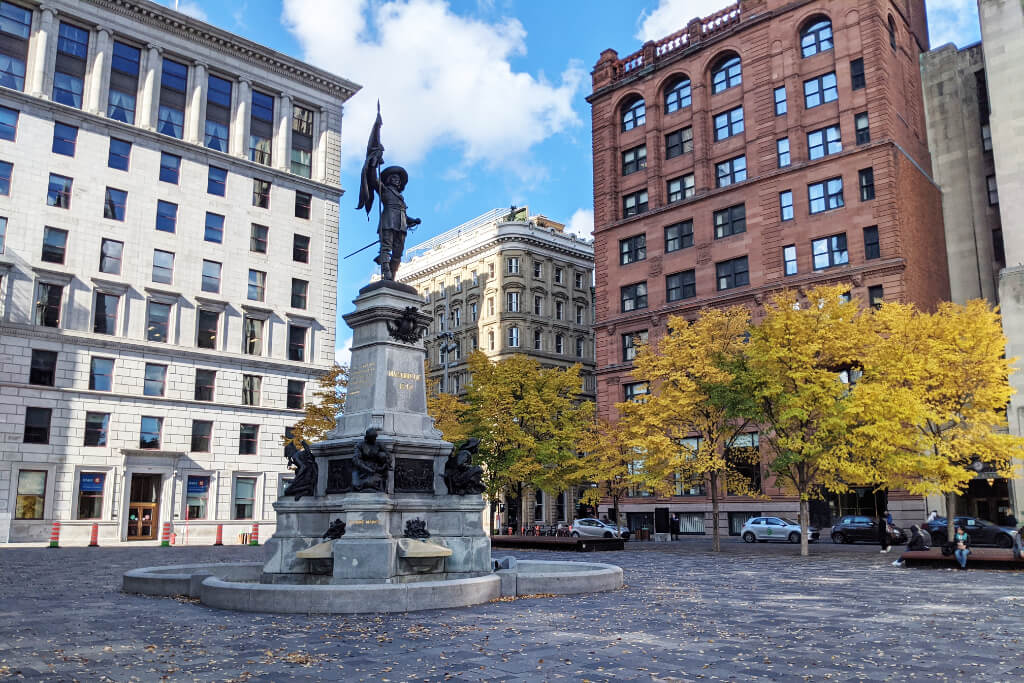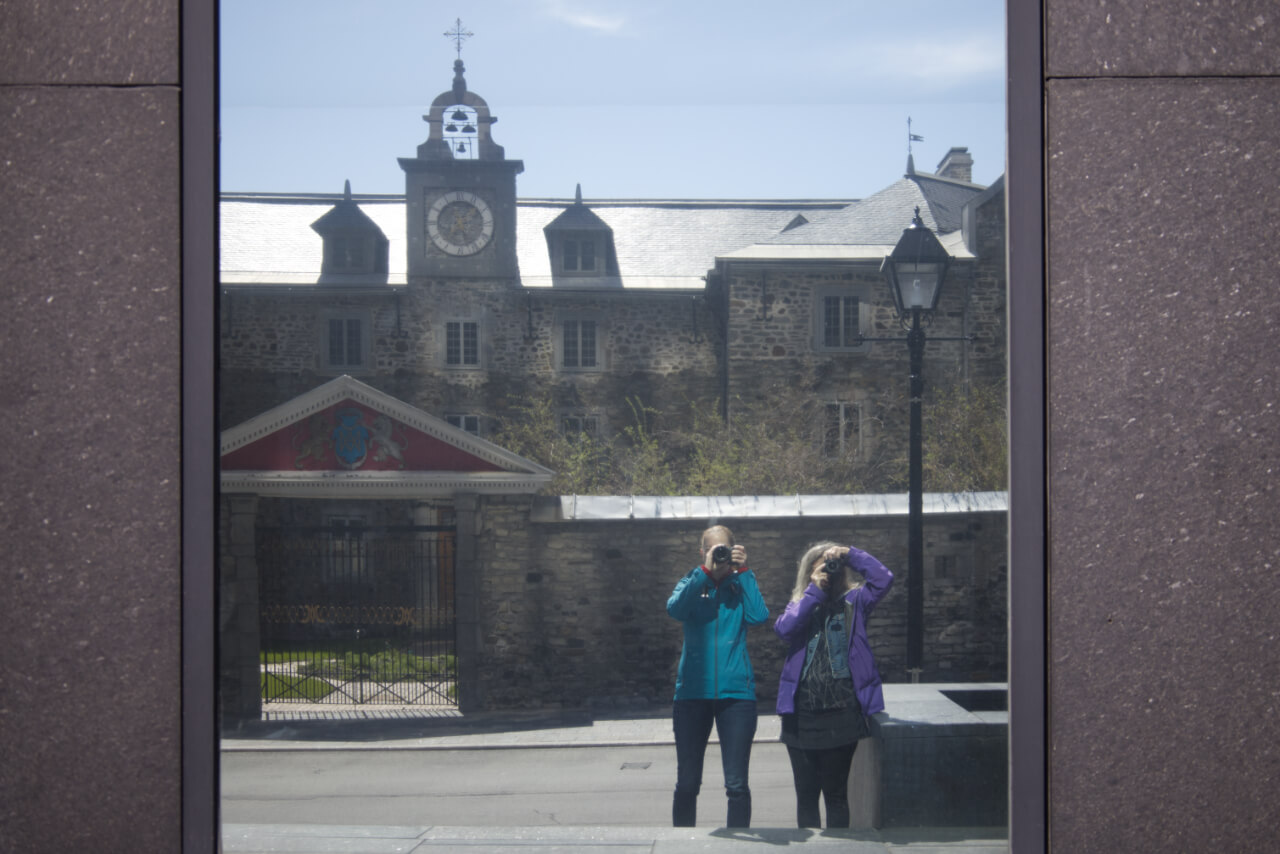 No fancy equipment? No problem. These days most smartphones take very high-quality pictures. If you've got a little time to spare, you can even download one of the many apps that maximizes your phone's camera features. In any case, it's more about the experience. Walking through an area with the intent of taking pictures will really give you a whole new appreciation for a place. Whether you're both taking pictures or it's mom's turn to pose like the next top supermodel, this is one outing you'll probably want to turn into a new tradition.
Did someone say picnic!?
Another great idea for treating mom is to take her out for a picnic. Our tour guides Lise and Sarah recently braved the slightly fresh spring weather to have their first outdoor culinary adventure of the year. It started with some leisurely browsing at the Atwater market. Once the cheeses, olives, bread and other various items had been purchased, our brave ladies headed for a picnic table at one of their favourite Montréal parks along the Lachine Canal.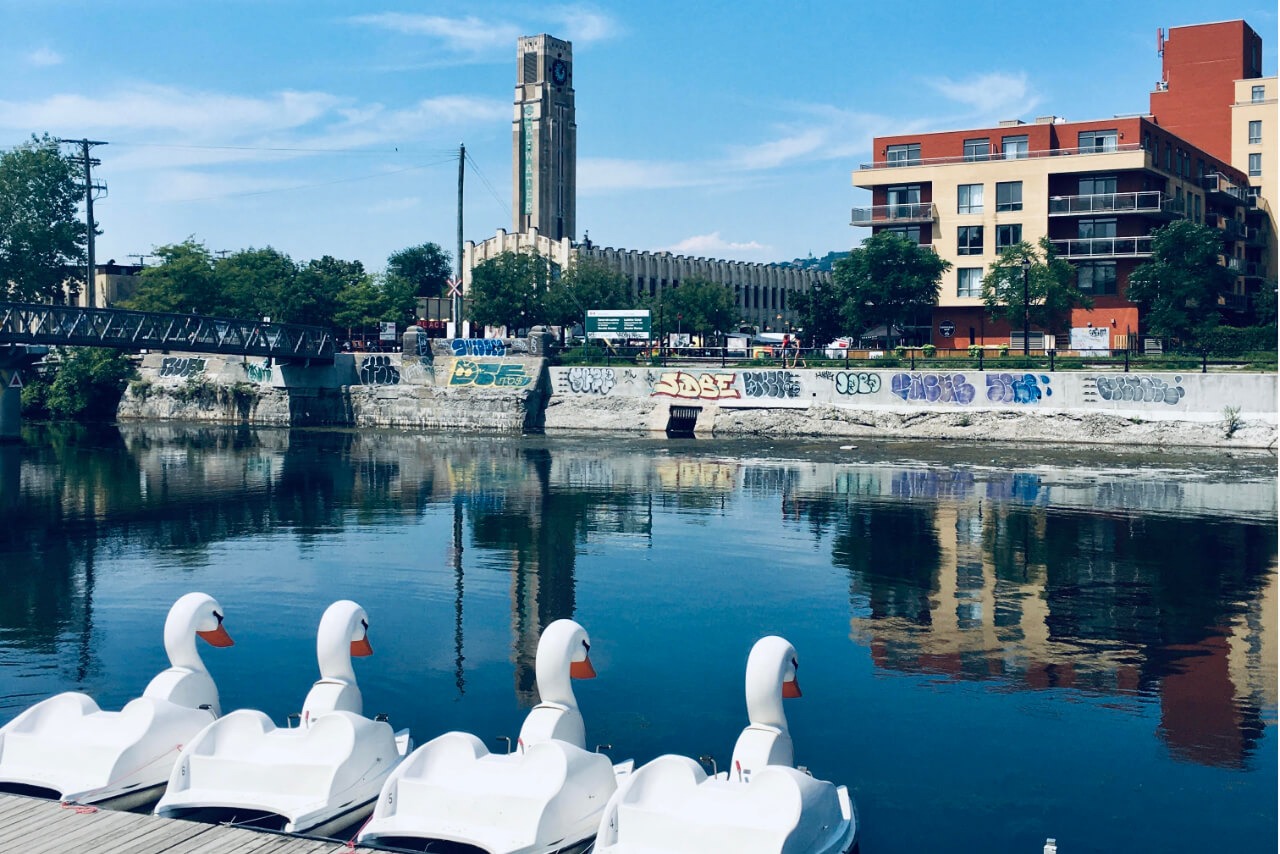 You can easily replicate the experience by going to the Jean-Talon market then sauntering off to Jarry park, or going to the Maisonneuve market followed by a short hike to Morgan park.
For a slightly less rustic meal, you could simply choose to order from your mother's favourite restaurant and see where the nearest park is. Or, doing things the other way around, find out what hot new restaurant is near your mother's favourite park. Whatever the approach, the result will no doubt be delightful.
Don't forget! As per Montréal city bylaws, as long as you're in one of their parks, in an area with picnic tables, and enjoying a meal, you're free to also enjoy an alcoholic beverage. Champagne for everyone!
Happy Mother's Day to all the mothers
It really is a blessing to be able to spend time with those we love and share new experiences with them. No matter how you choose to celebrate Mother's Day this year we hope you savour every moment.
---
Credits : photo 4 – Sculpture Garden ©MBAM by Denis Farley