Launch of "Visite ton île"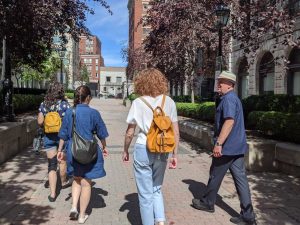 Guidatour presents 15 new scheduled walking tours
Guidatour is happy to launch its special programming called "Visite ton île". It  includes 15 brand new scheduled walking tours of Montréal that are presented in French from May to October 2021. These tours are also offered in English on a private basis only (upon reservation and according to availability). Contact us to book a private tour or for more information.
Please visit the French page " Visite ton île" for more details regarding the 2021 walking tours special programming.
Guidatour continues to offer its regular scheduled walking tours of Old Montréal and of the Montréal murals, all available in English.