Montréal Ghosts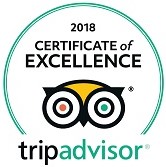 Guidatour presents the activities of Montréal Ghosts, thematic tours that let you explore Old Montréal in a completely different way. Learn about Old Montréal's dark past and the ghosts that haunt its nooks and crannies, through fascinating stories. Led by a professional actor, experience a rare tour of the streets and alleys of Old Montréal!
Regular program for individuals
Follow an intriguing storyteller during a Traditional Ghost Walk. Reserve your places online below or contact us to reserve over the phone. Reservation is mandatory and places are limited. Offered from July 1 to November 2020.
Private Ghost Walks & Group activities
You can reserve a private Traditional Ghost Walk online below (for 1 to  10 people maximum) or by contacting us. Offered year-round at 8 p.m. and 9 p.m. upon reservation and according to availability.
Larger groups may opt for either a Traditional Ghost Walk, a Ghost Walk and Dark Encounters, an exciting Ghost Hunt or a unique Ghost Scavenger Hunt.  Contact us to organize your tour. Visit this Montréal Ghosts's website for more details about the activities offered year-round and during Halloween for private groups.
Our Ghosts can also perform at your special events.
Reserve your tickets for a Traditional Ghost Walk (regular program for individuals)
Please note that our Ghost Walks depart with a minimum of four booked adults. Should your visit be cancelled, we will notify you at noon on the day of your activity. If so, you may choose to reschedule free of charge or get a full refund.
Rate per person, taxes included
Reserve your private Ghost Walk (1 to 10 people maximum)
Rate per visit and not per person, taxes included