Guidatour under new ownership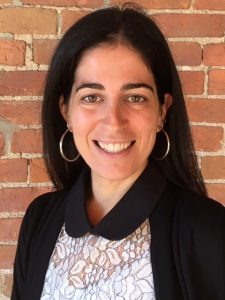 Guidatour is proud to announce that, as of January 1 2018, Ms. Angèle Vermette will become the owner and president. She will succeed Louise Hébert, founder and current owner of Guidatour, who is taking the new position of external strategic advisor.
This decision is part of Guidatour's long term business plan: "Since its inception in 1985, Guidatour has led the way and continues to do so after so many years. Angèle and I are driven by our common pursuit of quality. We share the same vision and I have full confidence in her ability to ensure the growth of the company. Angèle taking over the ownership is very good news for the company, its clients and all its partners in the tourism industry", says Ms. Hébert.
A remarkable colleague
Ms. Angèle Vermette joined Guidatour 10 years ago and has held key positions in field operations, accounting and management. She was awarded the prize for "Ressources humaines – relève touristique" at the regional gala of the Tourism industry ("Grands Prix du tourisme québécois") in 2014, in Montréal.
According to Ms. Louise Hébert, Guidatour has seen Angèle grow professionally and has benefited from it tremendously: "Angèle has shown exceptional dedication and commitment over the years. Her quiet assurance, along with her innovative vision and her ability to optimize processes are all things that contribute to Guidatour's success. Her thoroughness and consideration for employees, guides, clients and business partners have contributed to set Guidatour apart from its competition. Angèle embodies the creativity, the fun and professionalism which distinguish Guidatour."
A strong team in place 
In order to fulfill her mission, Ms. Vermette can count on a solid team of collaborators. "I am very proud to take the helm of Guidatour and I know that I can rely on a solid group of dedicated people. Their contribution to the success of our work is immense. I wish to thank all our colleagues in the office, the guides, actors and organizers who, day after day, share their knowledge and passion with our customers. They are always at the forefront, and without them, Guidatour wouldn't be the positive and leading influence that it has become over the years", stresses Angèle Vermette.
Guidatour, a tourism personnel agency established in Old Montréal since over 32 years, is renowned for its professionalism and creativity. It has become the reference to discover Montréal and its surroundings with the most knowledgeable professional guides. Guidatour also produces Montréal Ghosts and co-produces Secret Montréal.