The Best Halloween activities in Montréal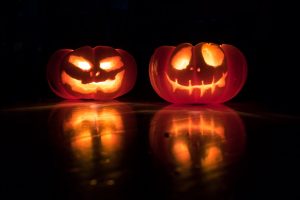 Summer has ended, and as sad as that may be, it also means that Halloween season is here. Break out the scarves and the pumpkin spice lattes and let's celebrate! After all, what could be more fun that costumes, scary stories, and getting your hands covered in pumpkin guts?
We've had a look at what's happening this year, and here are some of our top picks to make the most out of Halloween in Montréal.
Try a Ghost Walk with the Montréal Ghosts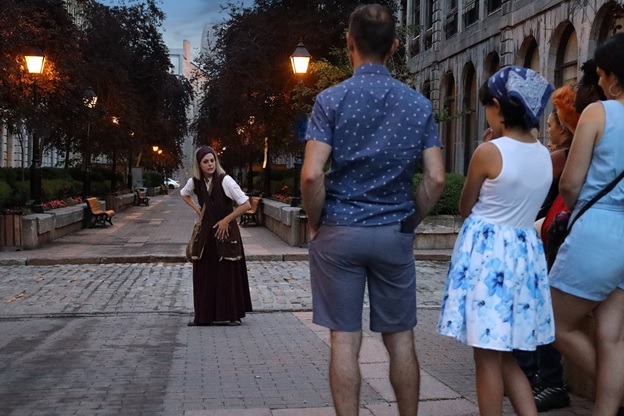 It will come as no surprise that we highly recommend following a Traditional Ghost Walk with Montreal Ghosts this October. Nothing says spooky like following a slightly unhinged character through the dimly lit streets and back alleys of Old Montréal.
All the storytellers are in fact amazingly talented actors and actresses, but don't tell them we said that! Your storyteller will no doubt be very concentrated on trying to share tales of murder, torture, witchcraft and unexplained phenomena with you. They will also invite you to follow them around the historic district so you can learn about the darker side of the city's past.
Public tours take place in the evenings at 8:30 p.m. when it's nice and dark out. Tickets are $25 for adults, $21 for students, and $16 for those between the ages of 1o and 17. The activity is not recommended for those under 10 nor for the faint of heart! For the full list of dates and to book your tour, please visit the website or call us at 514 844-4021.
Enjoy a Candlelight Concert at Notre-Dame-de-Bonsecours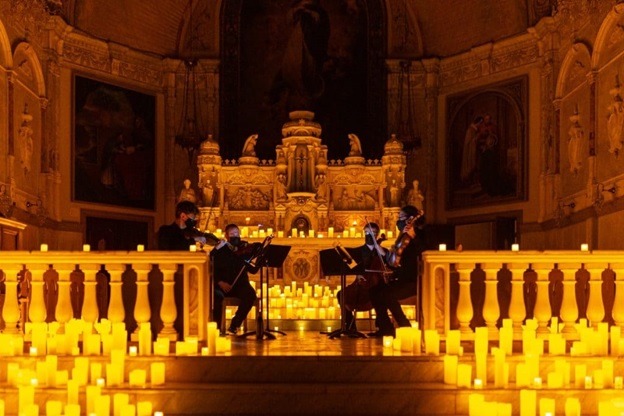 You may not have heard of Fever, the event platform, but it's present in more than 85 cities and has started offering original content. Their Candlelight concert series lets people enjoy classical music in spectacular locations, in a unique candlelit setting… and they've prepared a Halloween themed at Chapelle Notre-Dame-de-Bonsecours in Old Montréal!
While you take in the atmosphere inside Montréal's oldest chapel, a string quartet will go through some of the most famous tunes of the Halloween repertoire, including This Is Halloween from The Nightmare Before Christmas, Chopin's Marche Funèbre, the Beetlejuice theme, and many more.
Tickets start at $30 for a concert that lasts approximately 60 minutes. Visit the website (in French only) to book and for all the details (as we are writing these lines, there are very few tickets left, so hurry!). Oh, and in case you we were wondering, the candles are electric – the chapel already burned down once in 1754 so why take any chances?
By the way, if you can't find any tickets, you may try the other Halloween concerts presented at Église Notre-Dame-des-Sept-Douleurs in Verdun.
Celebrate Halloween at Pointe-à-Callière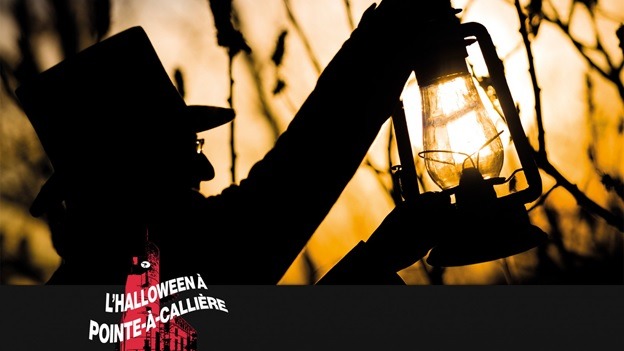 If you have little monsters of your own at home, Pointe-à-Callière has an activity aimed at kids aged 8-12 that might just fit the bill. It involves a lamplighter telling the story of how he ventured to Simon McTavish's grave on the side of Mount Royal one Halloween night in 1856… and how McTavish, a fur trader and general man-about-town born in 1750, may in fact be haunting the museum's collector sewer.
The archeological and history museum has also partnered with A/Maze, the escape game company, to offer an activity for slightly older monsters. The event is entirely virtual, and will have participants conducting a ghost hunt through the museum. There's also an in-person storytelling session in the crypt for those 16 and over on Halloween night, organized in partnership with the Montreal Intercultural Storytelling Festival.
These activities take place over the last two weekends in October and they require reservations, so visit Pointe-à-Callière's website for all the details and to book your spots.
Hop on a 3-Course Drag Dinner Cruise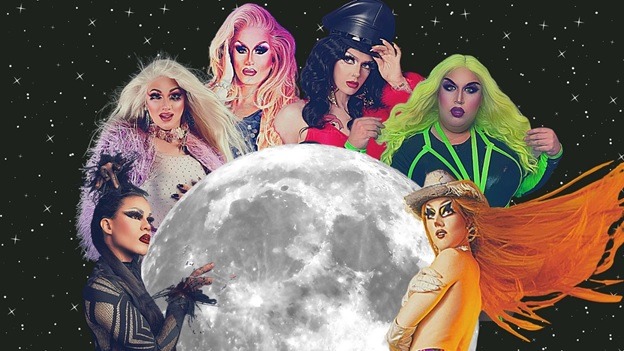 For this next one you may want to leave the kids at home and treat yourself to a night out with your special someone and hop on a Halloween 3-Course Drag Dinner Cruise with AML Cruises. Because what better way to bring a Halloween dinner cruise to the next level than by adding drag queens!
This particular 3.5-hour cruise all the way to the Boucherville Islands is sadly only offered on Saturday the 30th of October, so you might have to book quickly to avoid disappointment. Those on board will enjoy a three-course meal, stunning views of the St. Lawrence River and the city, and a Halloweenesque drag show starring Gabry Elle, Lady Boom Boom, Matante Alex, Carmen Sutra, Miss Butterfly and Sasha Baga. Werk!
Squash, gourd and pumpkins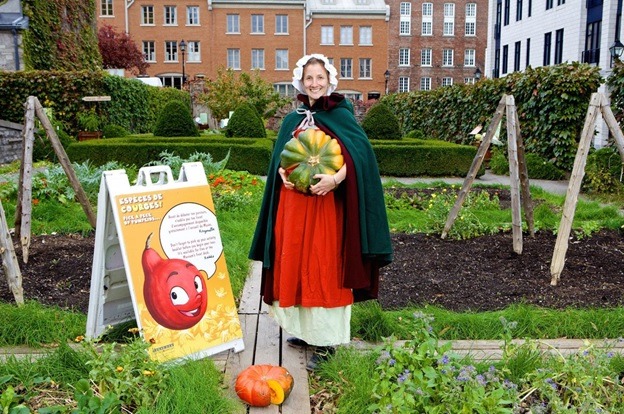 Finally, for those of you who love everything squash and gourd, or just for the pumpkin curious, these next three suggestions are for you.
Start by visiting the Château Ramezay's garden and reading up on the history of the Cucurbitaceae family. You'll learn how squash was cultivated in North America by the First Nations for thousands of years before the gift of gourd was spread over all the continents. The Pick a Peck of Pumpkins exhibit is a free outdoor exhibit accessible every day from 10:00 a.m. to 4:30 p.m. until November 8th. There's even a game booklet for 4 to 7-year-olds, and an activity sheet for 8 to 12-year-olds to keep them engaged while you visit.
Next, go hang out with pumpkin master Alex S. Girard at the Peter B. Yeomans Cultural Centre in Dorval. The bilingual event takes place from 10:00 a.m. to 4:00 p.m. on Saturday, October 23rd. You'll definitely come away from it with ideas and inspiration for your own creation!
All that's left to do is book in a spot at one of the pumpkin carving workshops offered by Lufa Farms and bring your creation to life. Workshops last approximately an hour and a quarter, and are offered in English and French on October 23rd and 24th at their Ahuntsic rooftop greenhouse. Tickets cost between eight and eleven dollars, with proceeds going towards their direct giving program to help local families in need.
Have fun this Halloween in Montréal
Are you as excited as we are about this Halloween!? With all these fun activities, there's no doubt we're in for a spooky time. Have fun no matter what you get up to. Boo!