Ulysse Awards: Our Ghosts are finalists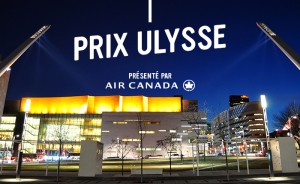 Montréal Ghosts' visits presented by Guidatour are a finalist in the "Tourist Attraction" category of  the prestigious Ulysse Awards (Prix Ulysse), organised by Tourisme Montréal.
The recognition event will be held at the Maison Symphonique de Montréal on March 24th 2015. During this evening propelled by Air Canada, Tourisme Montréal will honour and highlight the exemplary work of all finalists and will reward the recipients with a Ulysse trophy, which is a symbol for tourism excellence of our metropolis.
We are keeping our fingers crossed so that Montréal Ghosts take the honours and congratulations to all the other finalists!
Photo credit: Tourisme Montréal