New tourist ride at Parc Jean-Drapeau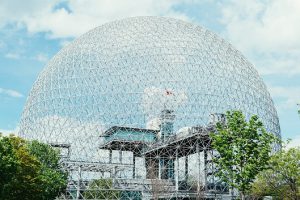 Guidatour is proud to provide the professional guide services for the all new tourist ride at Parc Jean-Drapeau, presented from June 16 to November 3 2019.
Climb aboard this electric-powered guided tour and head out on a discovery of Parc Jean-Drapeau like you've never seen it before! The visit is inspired by "The Balade", the memorable trailer train from Expo 67 and the content of the memory album, Two islands, one park, one city tracking the Parc's evolution from 1535 to today.
The 45-minute tourist ride travels along many points of interest on the islands and highlights their cultural, natural and built heritage. From the Biosphere to the Floralies Gardens, and from Mont Boullé to Circuit Gilles-Villeneuve, revisit the souvenirs of Expo 67 and the ones from the 1976 Olympic Games. Immerse yourself in the rich history of the premises!
Visit Parc jean-Drapeau's website for more details, including the rates and the exact schedule.