More Montréal Ghosts coming soon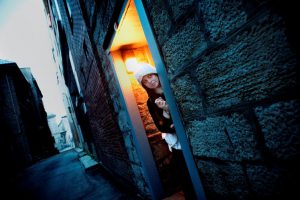 As of July 4 2017, Montréal Ghosts will present activities daily (except Mondays) until August 10. Discover the spirits that haunt Old Montréal with  Montréal Ghosts! 
During a Traditional Ghost Walk, follow a storyteller on and see some outdoor places where major events unfolded and which are possibly still haunted.Discover some of our more gruesome legends and stories, along with some anecdotes of unexplained phenomena. On a Ghost Walk & Dark Encounters, to add to the storyteller's tales and legends, meet two disturbing ghosts and hear about the life and the macabre circumstances of the death of the deranged spirits.
Reserve now or visit www.fantommontreal.com for more details.