GPTQ: Angèle Vermette is a national finalist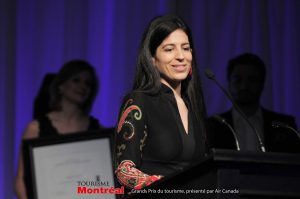 Guidatour is very pleased to learn that its operations coordinator, Angèle Vermette, has been selected for the 28th edition of the national gala of the Tourism industry ("Grands Prix du Tourisme Québécois").
This morning, "ATR Associées" unveiled the list of national finalists in a press release (in French), among whom was Angèle. Following her win at the regional gala in Montréal, she now passes to the finals for the prestigious Young Human Resources in Tourism ("Ressources humaines – relève touristique").
The national winners will be announced at an evening gala to be held on May 13th in Laval. Good luck to all!