Free Scavenger Hunt in Old Montréal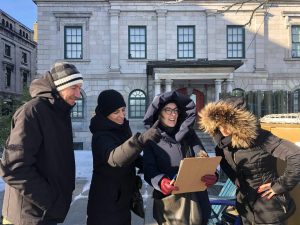 Guidatour invites people from Montréal and surrounding areas to brave the cold by participating in a free scavenger hunt in the streets of Old Montréal. The activity, made possible thanks to the support of SDC Vieux-Montréal, is offered every Saturday from January 8th until March 5th, and every weekday during school break, from February 28th until March 4th.
You'll see the historic district in a new light thanks to this enjoyable walking circuit that includes a questionnaire, games, and fun challenges.
Explore Old Montréal with this free activity
Guidatour's president, Angèle Vermette, invites Montrealers to come out in large numbers: "I hope that participants will take full advantage of this activity that brings people together to explore Old Montréal and its treasures. Get moving, have fun, learn something new, shake things up, get some fresh air… it's a great way to start the year or to do an activity with family or friends during the break that takes you away from the everyday. And since there are few tourists at this time of the year, this is a unique opportunity for Montrealers to reacquaint themselves with the historic district. All it takes is some warm clothing and you are sure to be charmed and have fun!"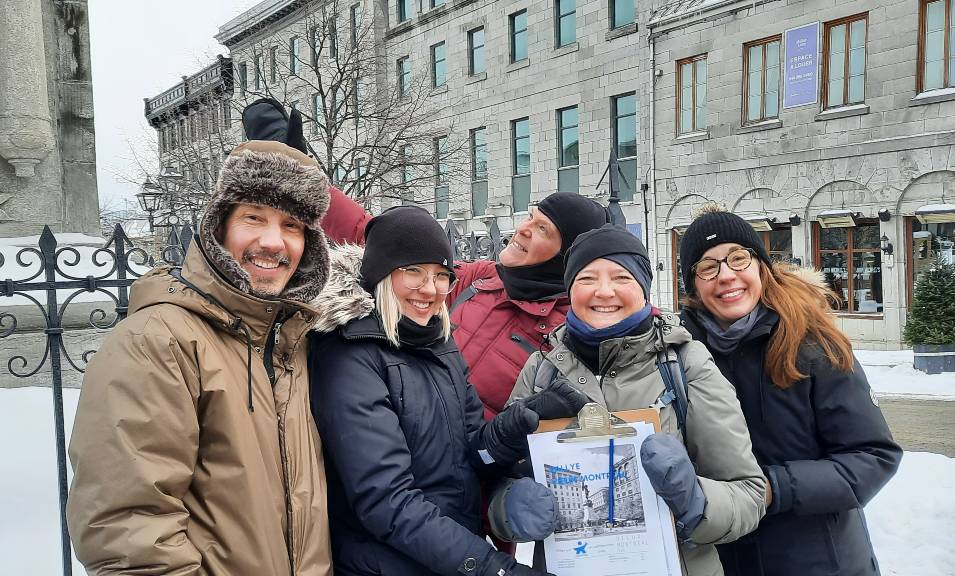 Practical information about the scavenger hunt
This outdoor scavenger hunt lasts approximately 60 minutes and is completed independently by participants, whether they are alone or in groups of two or more. They have a choice between a regular or a family version, each available in English or French.
Departures take place between 1 p.m. and 4 p.m. from Place Royale, and the circuit ends at Place Jacques-Cartier (no reservations required; you may arrive at the time of your choosing within this time window). Bilingual hosts from Guidatour will greet participants at the start and at the end of the circuit, while respecting sanitary measures, in order to hand out and collect the necessary material.