Discount Nuits d'Afrique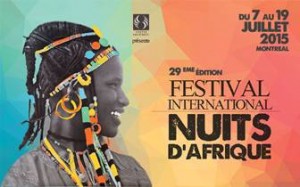 Guidatour is proud to extend its partnership with Festival Nuits d'Afrique again this year.
The Festival International Nuits d'Afrique invites you to live a unique and exceptional experience in Montréal from July 7 to 19 2015, during its 29th edition.
Nuits d'Afrique offers you a gift kit when booking one of its touristic packages. Amongst the gift kit's multiples benefits, take advantage of a 2 for 1 discount on Guidatour's East & West walking tours of Old Montréal.