Christmas Tours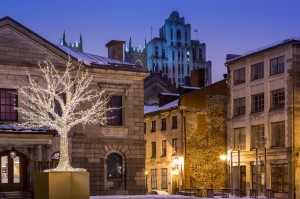 On December 5, 12, 19 & 26 2016, Guidatour present its popular Christmas-themed walking tour of Old Montréal, during the Merry Montreal event.
"These visits are a great way to discover or rediscover the charm of Old Montréal during the holiday season. Wether you are a Montrealer or a tourist, it is really nice to wander through the historic district with a professional guide and admire the wonderful decorations in the streets, alleys and the local shop windows for example. It is also a unique way to understand the origins of our holiday traditions", explains Louise Hébert, President of Guidatour.
Reserve early as places are limited! See Christmas Secrets of Old Montréal page for all details, including departure times and rates.