Cité Mémoire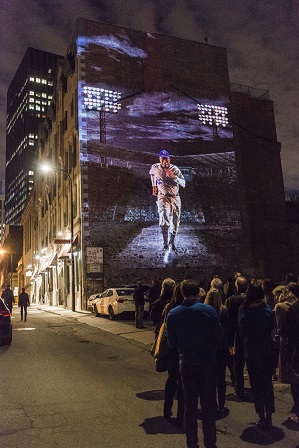 The Cité Mémoire private walking tour will allow you to discover the history of Montréal differently, by strolling through the largest outdoor projection circuit in the world starting at nightfall. Your guide will lead you through the streets and alleys of Old Montréal to view some of the nocturnal tableaux of Cité Mémoire and to recount relevant content related to Montréal's heritage and history.
Loosely inspired by the history of Montréal, Cité Mémoire invites you to meet a host of characters who've witnessed the city's evolution first-hand. Poetic, dreamlike and occasionally playful, the tableaux come alive with images, words and music. Projected throughout Old Montréal, the work appears on the very walls that surround us, the ground on which we walk, the trees that frame our present.
Practical Information & Reservation
No preparation is required. The guide is equipped with the necessary technology to broadcast the creation's soundtrack through speakers.
Schedule: offered 7 days a week, at nightfall.
Duration: 1.5 hrs.
Languages available: English, French, Spanish and Mandarin.
Maximum: 12 people per guide.
Rate: $345 (including taxes) for the private guide service of 1.5 hrs. Gratuity at your discretion.
Contact us for more information or to book a tour.